Greetings from the Chancellor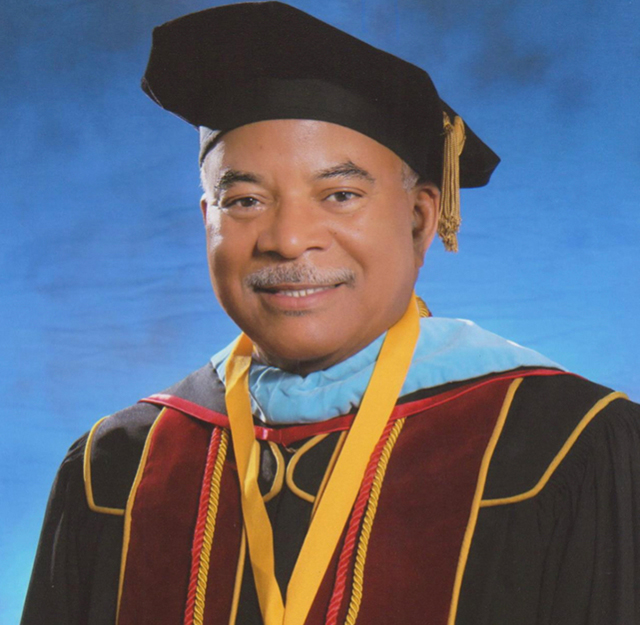 "Welcome to Emmanuel College & Seminary where "sharpening and shaping the mind of the messenger" is our goal. Higher education is my passion and equipping God's people is what drives me. I am grateful to God for allowing me this opportunity to serve His people and affording them the ability to excel. I promise to build a legacy in the years to come and look forward to an incredible, spiritual and academic journey to make EBCAS one of the best Christian Colleges and Seminaries of all time. May God bless you and keep you is my prayer."
***Note: Every precaution will be used during this pandemic period. Your safety is of the utmost importance to us. Be assured that social distancing will be enforced. Some lectures and class meetings will be held via Zoom and Conference Calls. All CDC sanitizing processes will be used after each class meeting.
---
About the Chancellor
Doctor Underwood is a man of compassion, integrity and skill. He has been the Pastor of Emmanuel Bible Church for the past 17 years and continues to serve and lead as Pastor and Teacher. After having been a professor for many years, God placed in him a burning desire to open a Bible College and Seminary where the people of God can get training and education with dignity and respect to effectively proclaim the Gospel Message of Jesus Christ. Emmanuel Bible College and Seminary is a good place to be enlightened and instructed in teaching and preaching the Gospel. Emmanuel is a good place to plant your feet and reap a good harvest through the guidance of the Holy Spirit. Our Chancellor is the leader of Emmanuel Bible College and Seminary. He is also the President and Chief Executive Officer for the Board of Directors. He oversees our academic programs at all levels and ensures that the students receive the highest quality education possible. He oversees the operation of EBCAS and makes recommendations to the Board on all matters that affect our school at all levels. Doctor Underwood welcomes you to Emmanuel Bible College and Seminary and prays that your experience here will be one to always remember through the Power of God.